Reduce Denials, Costs and Prior Authorization Burden
Typical pre-certification and prior authorization processes for hospitals are manual, time-consuming and inefficient. As insurers increase prior authorization requirements, providers incur millions in administrative costs and lost revenue, trying to navigate ever-changing payer rules to prevent denials, improve staff efficiency and provide care.
Authorization Manager simplifies disjointed phone, fax and web-based processes, reducing the time, resources and costs required to manage and obtain authorization. AccuReg applies intelligent automation, an adaptive rules engine and sophisticated pattern analysis to the four best-practice steps of prior authorization, helping you reduce no-auth denials, improve staff efficiency and increase patient satisfaction.
Learn More About Prior Authorization
Innovation that Reduces Time, Resources and Costs to Obtain and Manage Authorization
Authorization Manager manages and maintains your payers' authorization determination rules engine to automate the prior authorization process.
Authorization Manager audits patients' demographic and visit information, scanning for hundreds of type errors and issues, while intelligent eligibility validates service-specific benefits. When issues are found, accounts are flagged, and staff receives real-time alerts with instructions for how to correct issues that could cause denials.
Our technology then determines if authorization is required, utilizing the most current payer requirements. Intelligent automation monitors response status and retrieves authorization or denial number along with additional documentation requests, eliminating staff time manually checking payer portals.
Initiates and retrieves instant authorization determination using real-time EDI transactions for many of your most common procedures
Manages and maintains authorization determination rules for all payers

Provides staff with real-time alerts and instructions through our centralized interface on how to obtain authorization, along with all required documentation
Intelligent automation monitors response status to retrieve authorization or denial, saving staff time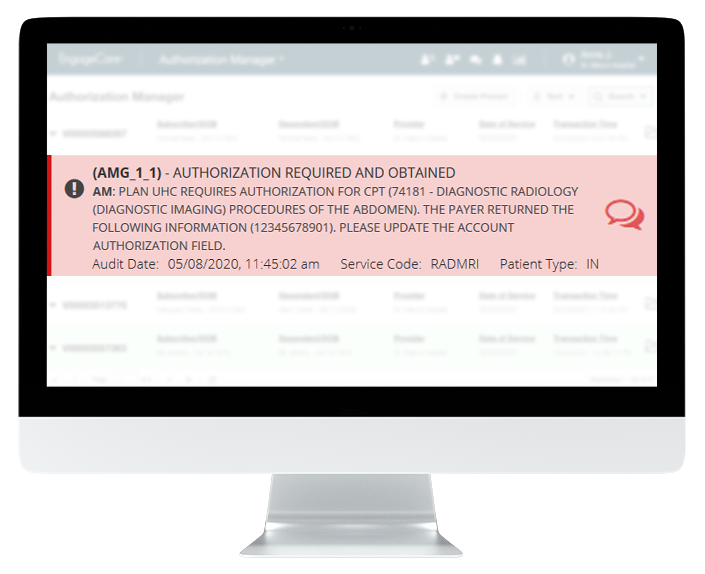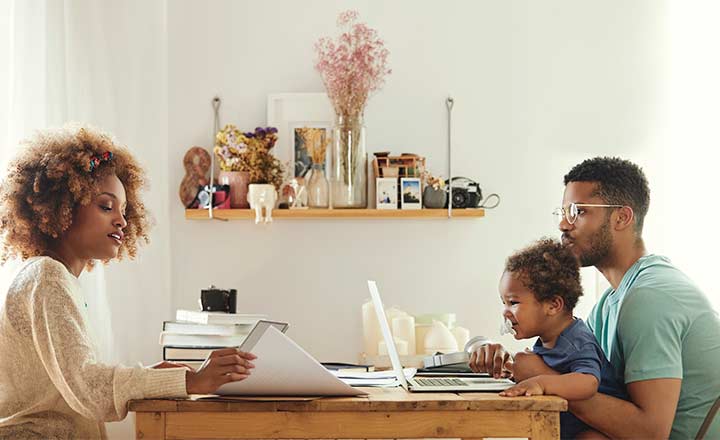 Reduce No-Auth Denials, Improve Staff Efficiency, Increase Patient Satisfaction
Finally. An all-payer, all-service solution that uses technology to overcome the pain of prior authorization.
Authorization Manager is powered by our intelligent rules engine to adapt to changing payer requirements and get smarter every day. Automate time-consuming, error-prone prior authorization processes to prevent no-auth denials, reduce costs and allow your staff to focus on higher touch activities and patient care. Learn how your hospital can reduce frustrating manual processes with intelligent automation from AccuReg.
Complete a contact request form or call us direct at 866-872-7498.
How Authorization Manager Benefits You
Capabilities
Maintain determination rules engine
Automated and electronic prior authorization
Automated determination and retrieval
Complete all-payer management
All-service-line coverage
Seamless user experience and workflow
Intelligent rules engine and rule maintenance
Procedure code change auditing
Real-time alerts with resolution instructions
Notice of admissions
Available U.S.-based authorization experts
Outcomes
Decrease no-auth denials
Reduce labor costs
Increase patient satisfaction
Avoid retroactive authorization appeal battles
Improve physician satisfaction
Expedite patient care and increase satisfaction
Catch denials pre-service
Learn More About Authorization Manager With These Related Resources: